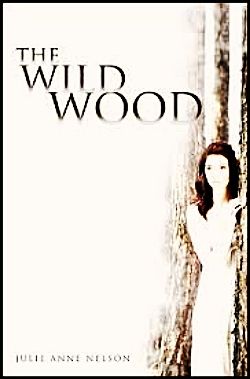 In the town of Dunlowe, being different can be deadly. No one knows this better than the seven girls born on the exact same day, at the exact same time. From birth, they've been feared, judged, and controlled. And yet, still loved by their families. Still hoping for a future. Still believing that acceptance would one day come. As their seventeenth birthday approaches, events occur that leave Cecily Daye and the other girls grasping with the possibility that their oppressors might have been right about them all along. Maybe they are as evil as the town has believed. But without an answer, they must make a choice when the town turns on them: to die or to run to the one place no person would follow—they must enter The Wild Wood.
Release Date: June 29th 2012
Published by Young Mountain Publishing
I am the author of young adult novels, whose first two novels, The Wild Wood and The Downs are available on Amazon. The third book in the Sevens series, The Barren Way, will be available on May 17, 2013.


While according to Neil Diamond "used to be's don't count anymore," I am most proud of the fact that I used to be a middle school history teacher. And it is from the six years I spent teaching young adults that my passion for writing for them was born.
Tour Details
I stated talking with Julie back in March and was blown away by her debut novel: The Wild Wood (you can see my review HERE). So after chatting and me being addicted to her books we started discussing promoting her book. Julie is very invested in her writing and I was interested in getting more people to see the beauty in her books so here we are!!
Julie is more than happy to provide people with physical copies but if the demand is high we may have to send out some e-copies. The minimum amount of followers I request you have is 100. The tour will be September 2-13, Monday-Friday. I am aiming at 1-3 stops a day. Just fill out the form below and thanks for signing up!!
**Sign ups will be open until July 12 & I will contact you by the 14 if you are selected.