Weekly Report is my way of showing you from week to week (most of the time) what new books I received and what has gone on in the past week. So basically it's a report for all the awesome that I got and shared! Originally I posted IMM by Story Siren this is just my version with a little extra ;) all book names take you to the Goodreads page.
The people at Random House Canada were SUPER nice to fill my request for these
books!!! I have been seriously excited about all of these and have actually already
read Dead River. I really enjoy Cyn Balog's writing and it was creepy!!!
Burning by Elana K. Arnold
The Beautiful and The Cursed by Page Morgan
The Sweetest Dark by Shana Abe
Dead River by Cyn Balog
Mirage by Jenn Reese
Thank you HBG Canada!! I am looking forward to the emotion factor of
When You Were Here or at least I am hoping for it.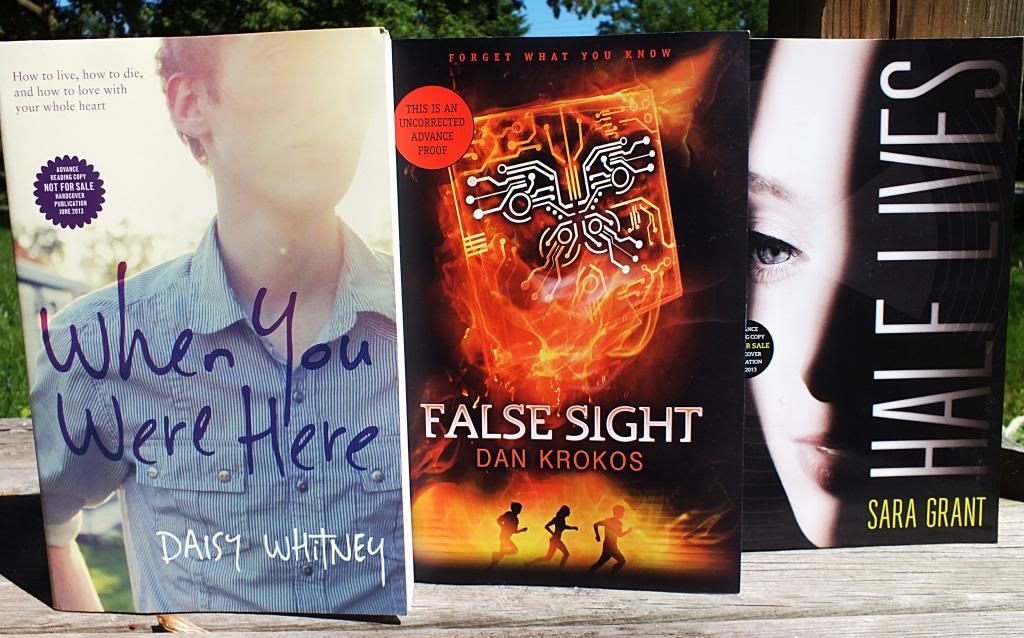 When You Were Here by Daisy Whitney
False Sight by Dan Krokos
Half Lives by Sara Grant
A BIG thank you to Simon & Schuster Canada for a copy of Eternity because I have been
dying to find out how it all ends.
I also got a copy of Rebel Spring from Penguin Canada!
Eternity by Elizabeth Miles
Rebel Spring by Morgan Rhodes
Giveaways
All giveaways are INTERNATIONAL unless otherwise stated :)