WELCOME!! Thanks for stopping by to visit this weeks CONTEST FEATURE FRIDAY!!
This is my way of sharing all of the awesome contests going on in the blogging community
that I have seen/entered. Well Sharing 1-3 per week :)
This week I am actually featuring to wonderful people that frequent this
post but there is a reason for it. Their giveaway= EPIC. I mean the things
that they give away will make you salivate your little book behinds off!! Now
knowing this I will be sharing 2 giveaways from each blog!!!! I figure seeing I was
selfish & featured myself last week, I would add a giveaway this week! Anyway
lets not waste any more time and get you to the goods!!!!
BLOG #1
These giveaways are brought to you by Evie from Bookish
Super cute I know!!
Anyway you have Evie to thank for these AWESOME giveaways that
she has going on right now (+more frequently)
Open to US/CAN is a set of these pretties!!! I have only gotten Dreaming Anastasia
but let me tell you I AM EXCITED for the rest of the series <3
&
Look at those books!!! This is to celebrate Evie's 3000 followers!!!
This is INT but the catch: by the time you read this you will have
until midnight to enter!!!! SO what are you waiting for?!
BLOG #2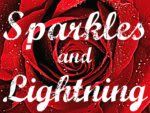 What a pretty button right!
Anyway Annabelle always seems to have something awesome going down on the blog. Here
are the 2 being highlighted:
Follow Appreciation Giveaway:
The prize you may ask... A Book from the Book Depo! Do you even know the
possibilities?! Dude there are so many choices!!!
&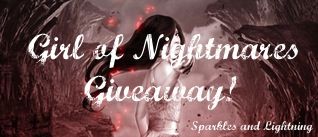 The prize here is fairly obvious but is it?! Annabelle is offering up:
3 Girl of Nightmares hardcover copies
3 Girl of Nightmares buttons
3 Girl of Nightmares iPhone skins
SIGNED Girl of Nightmares bookmark
SIGNED Girl of Nightmares poster
HOW AWESOME IS THAT!!!!???
Ok guys that is it! But seriously how awesome are these giveaways!?
Are you going to enter? The buttons will take you to where you want to go.