Welcome Jordan McCollum to Indie Girl March!! Normally I am not attracted
to this type of read but I must admit I'm very intrigued with this one!!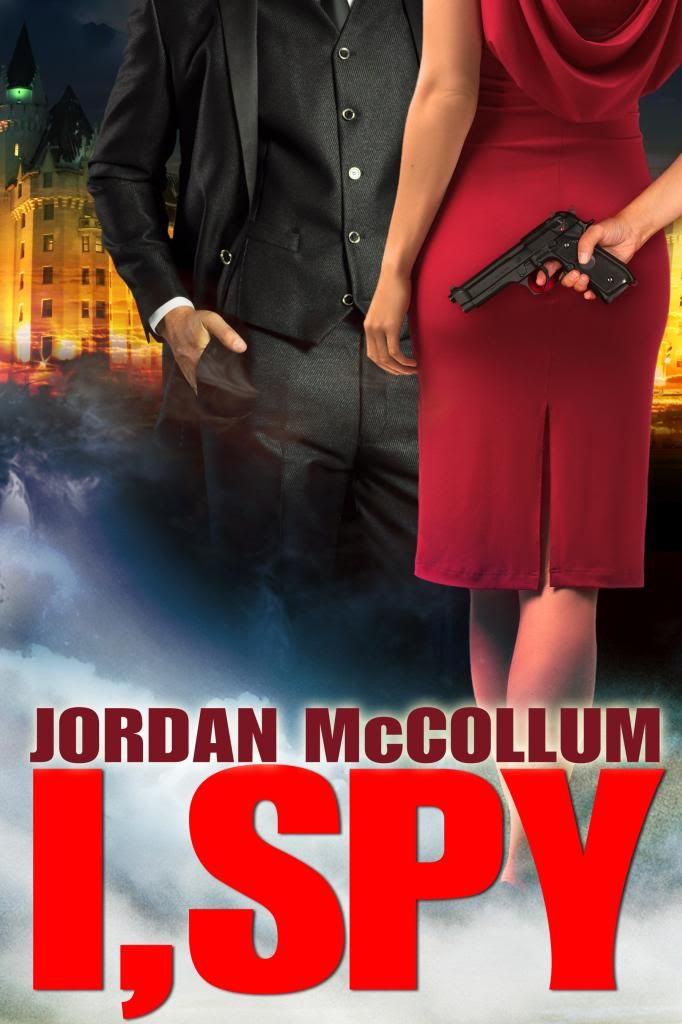 Canada is probably the last place you'd expect to find an American spy. But even idyllic Ottawa has its deadly secrets—and so does CIA operative Talia Reynolds. She can climb through ventilation shafts, blend in at the occasional diplomatic function, even scale buildings (small ones). But there's one thing she can't do: tell her aerospace engineer boyfriend Danny about her Top Secret occupation.

It worked for a year, keeping Danny in the dark, keeping him away from danger, keeping her secrets. And then Talia finally catches a hot case: Fyodor Timofeyev. Russian. Aerospace executive. Possible spy?

She can make this work, too—until Danny needs her at the same time her country does. And when Fyodor targets Danny? Suddenly her schedule isn't the only thing suffering. Now to save her secrets and her country, Talia must sacrifice the man she loves.
Buy it:
The series
Spy for a Spy
Spy Another Day series
Book Two
Spy Noon
Prequel novella #1
NEW!
Mr. Nice Spy
Prequel novella #2
FREE
Talia's new boss is her ex-boyfriend. And that's the just beginning of her problems.
Who's the better spy, Talia or her handsome new coworker/nemesis? Game on.
Elliott Monteith must choose between his fiancée and his fellow spy. Cake.
Praise for the series
A fast-paced, crisply written story with entertaining plot twists, told in a first person, wryly self-deprecating narrative voice. . . . I, Spy is a well-crafted romantic suspense with humor, heart, and a uniquely engaging heroine.

I knew by the first page that I was going to love [I, Spy]. I absolutely loved Talia's inner voice. . . . The plot is enjoyable and I loved the action! I really could not guess what was going to happen next. There were so many surprises at the turn of each page, especially during the climax, it didn't matter what time it was, I had to finish.

The series has this great combination of sarcasm and wit in the MC, great chemistry and dialogue between her and her love interest, and then a whole slue of spying, deception, intrigue, and danger. Especially of that last one. . . . I thoroughly enjoyed [Spy for a Spy]! I would definitely read it again and I am highly anticipating the next book that Jordan McCollum writes! If you enjoy action-adventure, suspense, or books about characters who are spies and some romance, then I would definitely recommend this.

What's the best part of being an Indie Girl?
I had an offer from a publisher years ago, but if I signed the contract, I would have had ceded control of not only that book, but every other one I'd write. I love being able to not only retain my rights, but have the final say in the content, editing and design of my book. It's a lot of responsibility, but I never have to worry that I'll get stuck with a lame cover or a title I don't like or an edit I don't agree with.
What have been your best experiences with being indie?
Some of my favorite moments have been seeing my covers. Seeing the design ideas put together into a beautiful cover—that I picked!—makes the book that much more real. And of course, getting to hold that printed book is amazing.
Another great moment came just a few weeks ago: both of my first two novels,
I, Spy
and
Spy for a Spy
, were named among the five finalists for the 2013 Whitney Awards! The possibility hadn't even crossed my mind. When I found out, I was pretty much vibrating with nerves and excitement!
Where do you get your ideas?
Sometimes I can't get away from them! It's gotten me in trouble a couple times, like the time I was visualizing a scene at a stoplight and rolled forward into the car in front of me. (No damage, fortunately!)
Probably the funniest place I've come up with a new book idea was shopping for valentines at the Dollar Store. An old song played on the intercom, and I tried to imagine the scenario described—and then I asked my favorite story-prompting question: "What if she were a spy?" And the idea for
I, Spy
was born!
About the Author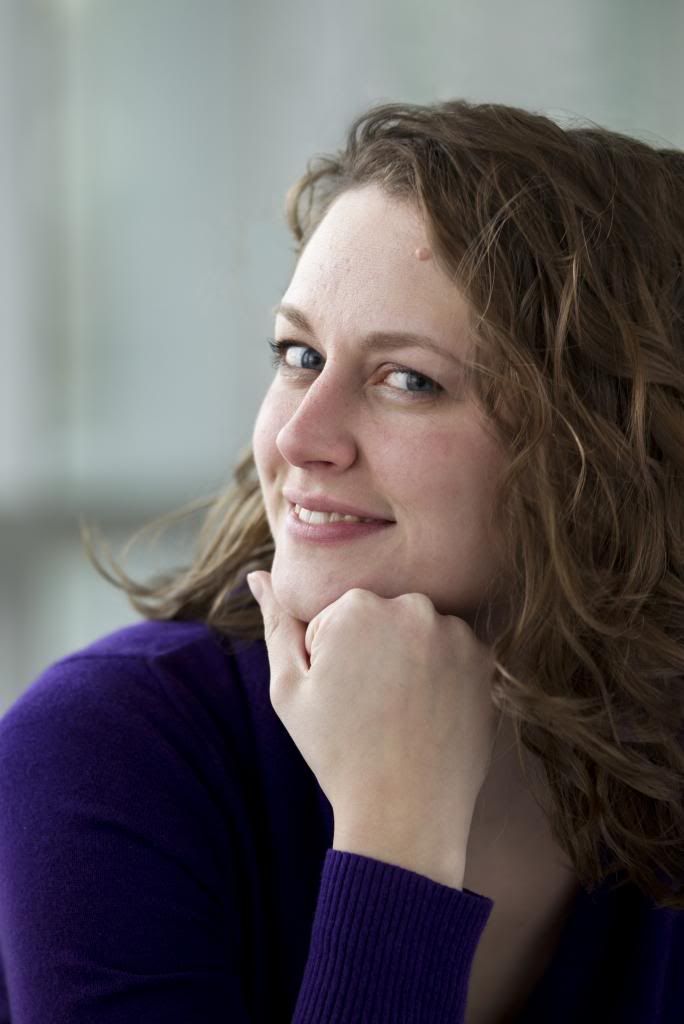 An award-winning author, Jordan McCollum can't resist a story where good defeats evil and true love conquers all. In her day job, she coerces people to do things they don't want to, elicits information and generally manipulates the people she loves most—she's a mom.




Jordan holds a degree in American Studies and Linguistics from Brigham Young University. When she catches a spare minute, her hobbies include reading, knitting and music. She lives with her husband and four children in Utah.




Visit Jordan:
One lucky winner will get an e-copy of I Spy! Let me know
how it is!!!
Good Luck!!!